Announcing Private Office Rentals By The Day & Week
Glitchy Zoom calls. Kids playing. Barking dogs. Cats snoozing on keyboards. The past several months have altered the world of work for today and into the foreseeable future. Since March of 2020, the majority of teams, companies, and entrepreneurs have been working from home while sheltering in place. This abrupt shift has significantly changed how we think about our relationship with a physical office.
At CENTRL, we understand the high level of uncertainty regarding the timing and details of any full-time return to the office. We also know it is important to recognize that as return-to-work becomes possible, the migration back into the office will be gradual rather than immediate, and will require flexibility. To us, flexibility means being able to work in an office only when you need to — and on your own terms.
With this in mind, we're thrilled to announce that you can now book a private office by the day or week at any of our locations. All of our private offices are easy to reserve, professionally cleaned every night, and come with all of our professional amenities to get your work done well, including high-speed internet, printers, copy machines, kitchens, common areas, and more.
Here's a breakdown of all the great benefits you get when you book a private office at CENTRL.
Fast & Convenient Booking
We make it easy to book an office online directly through the CENTRL website. When you book online, you can see exactly how much your office will cost, select your date, and complete your payment through a contactless transaction. You won't need to worry about any long contracts or additional fees just for a short term office space.
Ready To Use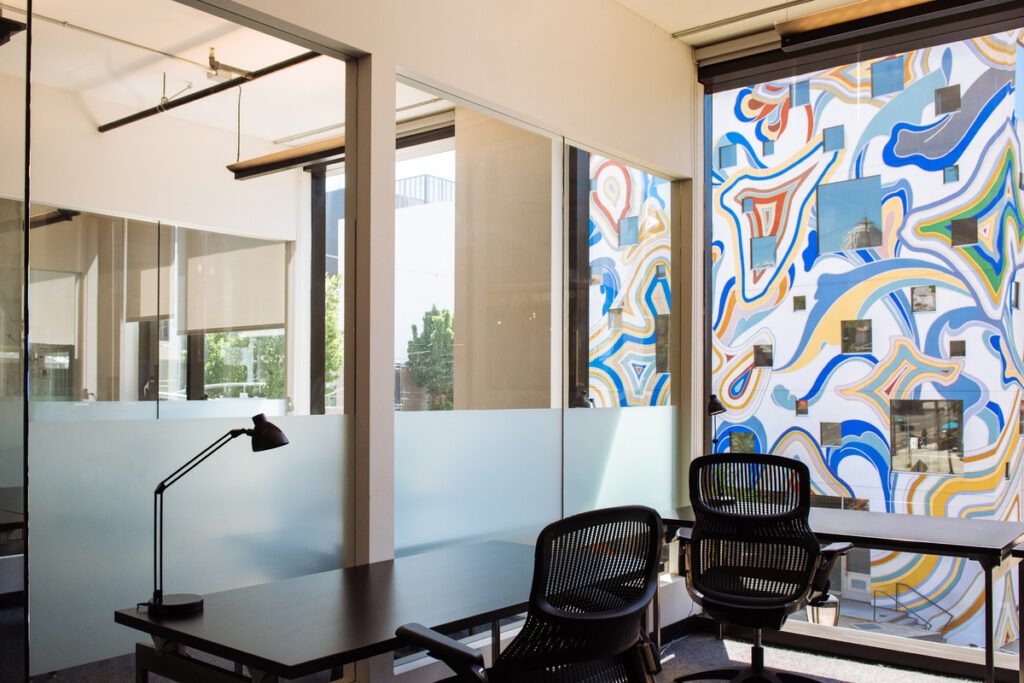 Our private offices are move-in ready spaces that feel like home. The design of our offices impact how calm, relaxed, and inspired people feel, and hence how productive they are. The same goes for our furniture. Our offices include modern, high-quality desks and chairs, and have doors that can be locked to secure your belongings.
Our desks come in a variety of sizes, and teams leasing offices can easily adjust their layout by adding, removing, or reorganizing them as needed. And if you prefer being mobile (as opposed to being planted at one desk), you can access our common areas throughout the building.

All Inclusive Office Amenities
When you reserve a private office at CENTRL, we've got all the basics covered, from bookable conference rooms to high-speed Wi-Fi, printing services, private phone booths, building security, modern furniture, and even A/V equipment. We'll handle reception, IT, kitchen restocking, and more so that you don't have to.
All of these office essentials are baked into the cost of booking, giving you fewer headaches so you can focus on your work. For a complete breakdown of all the professional amenities you'll enjoy, check out this article.
Professional Cleaning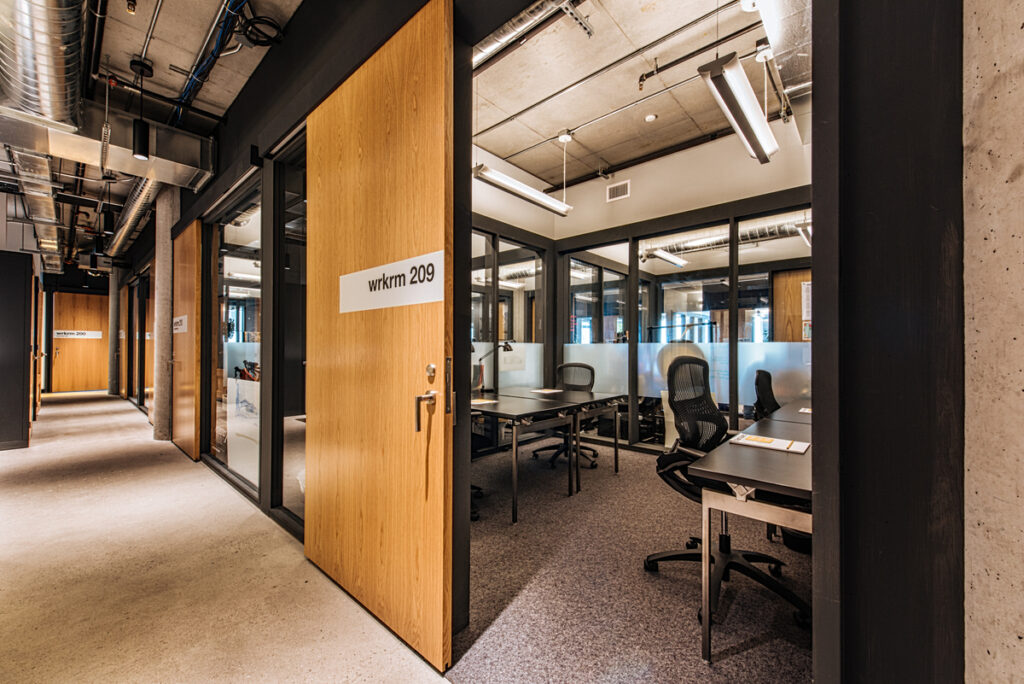 We believe a clean office space goes a long way to boosting productivity and morale. That's why we contract with local cleaning companies to clean our offices nightly so you will always be sure that your entryways, office areas, conference rooms, restrooms, and all other spaces are always clean and safe. From disinfecting and dusting to vacuuming and trash pickup, our offices are immaculate, every single day.

Professional Office Managers
The first people you'll meet at CENTRL are our Community Managers. These folks are your main point of contact who keep the day-to-day operations of your building running smoothly. Hospitality and positive vibes are their specialties, so count on them to create a great experience for you and your team.
Need printing ink, paper, or just more coffee? Let them know and they'll take care of those for you too.
Who Is Booking Offices By The Day?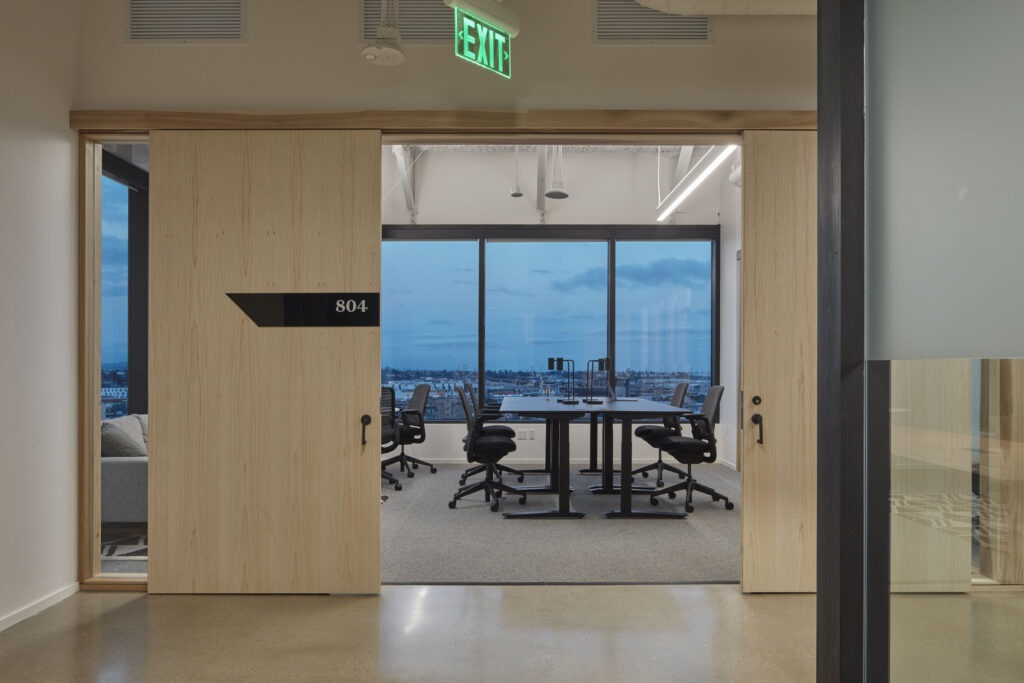 With individuals and companies still figuring out their strategies for returning to work, we've noticed that giving people the option to book a private office for short term use is more appealing than ever.
In addition to people who need a break from working out of their kitchen, our private offices are attracting everyone from out-of-town entrepreneurs needing a one day home base, to teams testing the waters for their return to a physical office. We're even seeing mid-sized enterprises using a private office to host prospective employees for interviews.
What these members all have in common is a need for flexibility, which is why offering the option to book for just a day or a week makes so much sense. Not only does this provide people access, in the short term, to professional amenities that can't be duplicated at home, but it also allows them time to give their eventual return to the office a test run.
Conclusion
Whether you want to just get out of the house for a day, or if you telecommute and occasionally want a quiet place to work and make phone calls, our private offices offer something for everyone. With high-tech amenities and affordable rates, reserving a private office for a day or week through CENTRL is the perfect solution. If you have questions or would like to learn more, let us know!