How Members Are Using Our Workspaces During the COVID-19 Pandemic
We know people crave the community, connectivity, and creativity of the office; at the same time, the COVID-19 pandemic has created an unprecedented impact on the way we work and live. As the virus continues to spread across the US, public life is increasingly shut down. While many organizations have transitioned to working remotely, we know there are still individuals and companies who need to be in a physical office to get their job done well.
As advocates of a great workplace experience, our number one priority is to keep everyone safe and healthy in our workspaces. We believe workplace well-being extends beyond installing new traffic signage, cleaning, and disinfecting our workspaces; it also means supporting good communication and being flexible and creative. With this in mind, CENTRL is ready to help you and your team plan your strategy and guidelines for returning to the office.
Below are a few tips we think are helpful to think about, as well as how we have seen teams use our workspaces during COVID-19. We hope these ideas will provide both knowledge and peace of mind as we navigate this public health crisis together.
Rotating days in the office
In the time of COVID-19, professional distancing in the workplace is essential for the well-being of your employees. For managers, this could mean implementing more flexible work arrangements, such as having employees work on-site with reduced shifts (fewer hours or fewer days). This can be coupled with remote work assignments, including online training, for the time not spent on-site.
At CENTRL, we have seen members come into our workspaces on a rotation of three or four days per week to reduce traffic and enhance professional distancing. Additionally, we have begun to see companies team up to adjust their schedules, with the shared goal of reducing the number of people in the office.
Staggering employee hours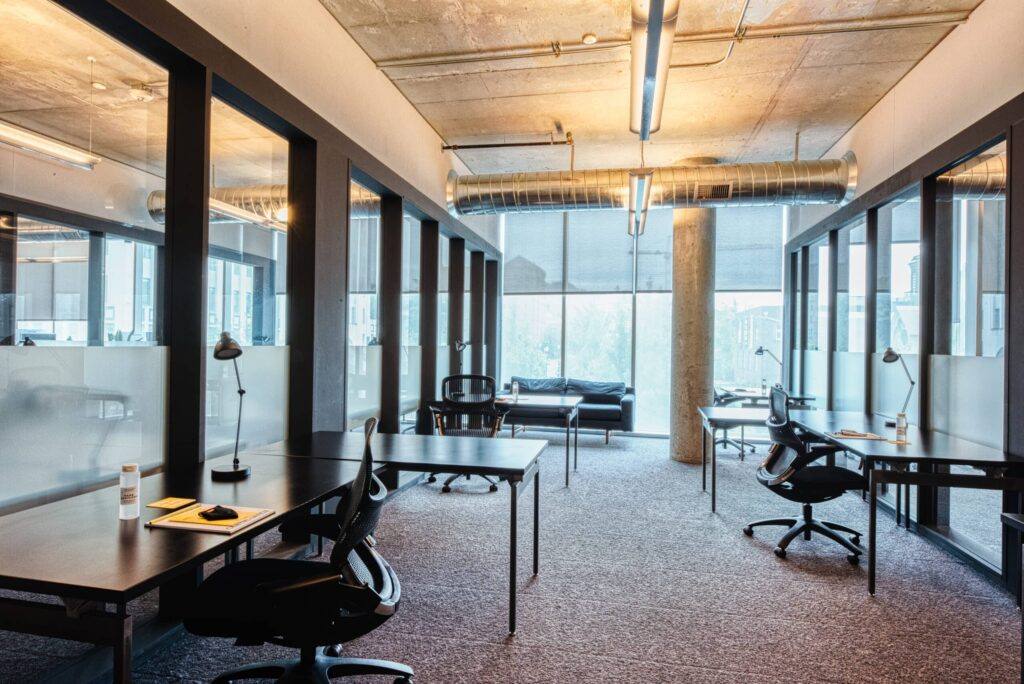 Offering flexible schedules can help you de-densify your office while maintaining the flexibility to scale up or down as needed. We've seen great results when companies stagger the times of day people come into our workspaces. Staggering work schedules is a simple strategy for reducing the number of people in the office with the added benefit of reducing the bottleneck of people arriving into the building (in the morning, say) and then using shared spaces like elevators, restrooms, the kitchen, etc…
Limiting the number of employees who come into your office also has the added benefit of accommodating general cleaning.
Getting creative with office layouts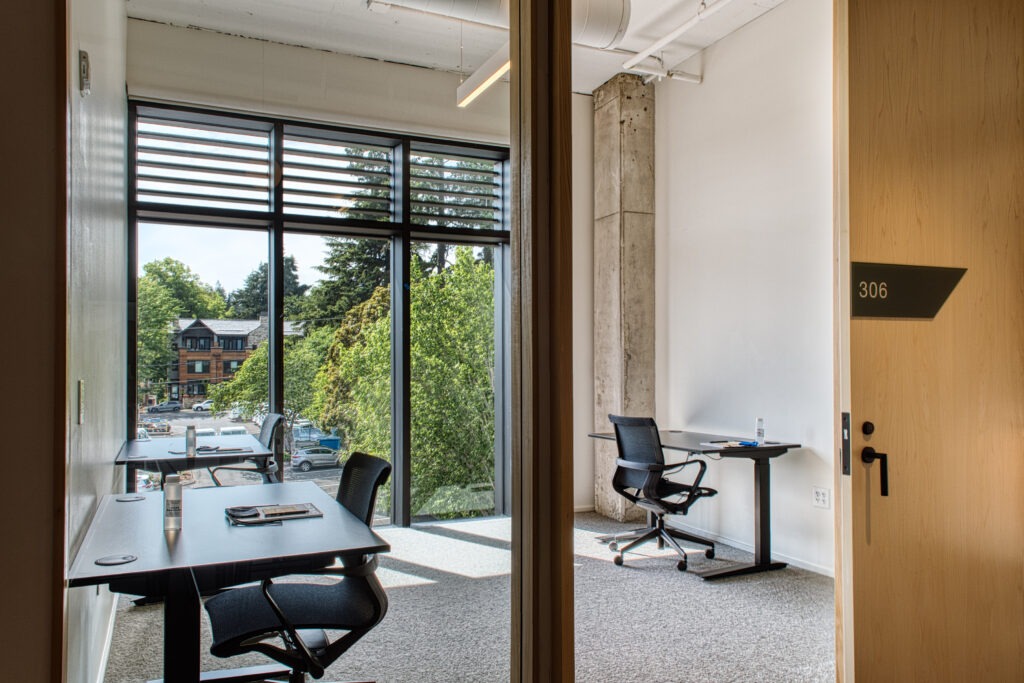 To promote professional distancing, we've arranged our desks to keep employees at least six feet apart and incorporated revised seating arrangements. Here at CENTRL, it's not uncommon to see our members face their desks away from one another, or place desks between desks to create additional distance. And for companies that would like to maintain their current staffing levels and just want more space, upgrading to a larger office is an easy process.
Once you have determined your capacity based on your layout, you can start planning your employees' schedules accordingly.
Making supplemental space available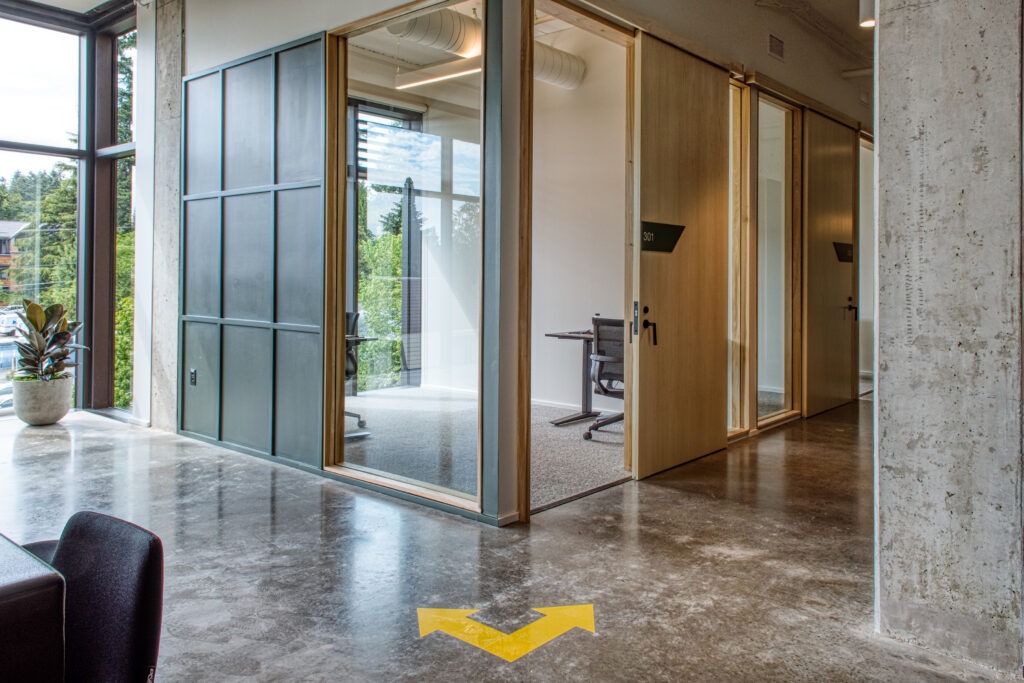 We know some days will be busier than others, and that's why we've designated our meeting rooms or vacant office as potential overflow areas. Our meeting rooms can normally accommodate groups of up to 20 people, but we can easily adjust the seating and desk arrangements to meet your preferences, along with professional distancing requirements.
Conclusion
Once you have returned to the office, we recommend experimenting with your schedules and office layouts early on to give you time to test what methods work best for everyone. During this phase, it will also be important to communicate with your team so that everyone knows what's expected of them and what your updated policies are. Encourage their feedback so that you can keep morale high and make sure that everyone feels confident and excited about going back to work. If you have any questions, or if there is anything more we can do to help, please let us know.