Reimagining Office Life in a Pandemic
The COVID-19 pandemic is forcing us to ask fresh questions about how we work and what we value in a workplace. Prior to the pandemic, only 3.4 percent of Americans worked from home. But according to an Upwork survey, nearly half of the U.S. workforce was working remotely at the peak of the shutdown.
A paper created by Hamilton Place Strategies (HPS) in partnership with Replica raises the possibility that these recent developments could mark a permanent shift in the way companies, workers, and customers think of the workplace. And if this does mark a permanent change, the authors ask: what happens next?
There is little doubt the office will remain vital for many companies and workers, and the benefits of in-person interactions—for collaboration, training, and mentorship—will remain as important as ever. But with a vaccine still months (or longer) away, how can we reap the benefits of an office environment while keeping employees safe and healthy?
Flexibility is key to returning to the office safely
For employees who are used to going into an office every day, the challenges of staying safe while navigating commutes and dense office spaces are significant, but they are surmountable. HPS/Replica has determined that as people begin returning to their office or workspace, there are three factors to consider: space, geography, and time.
1) Space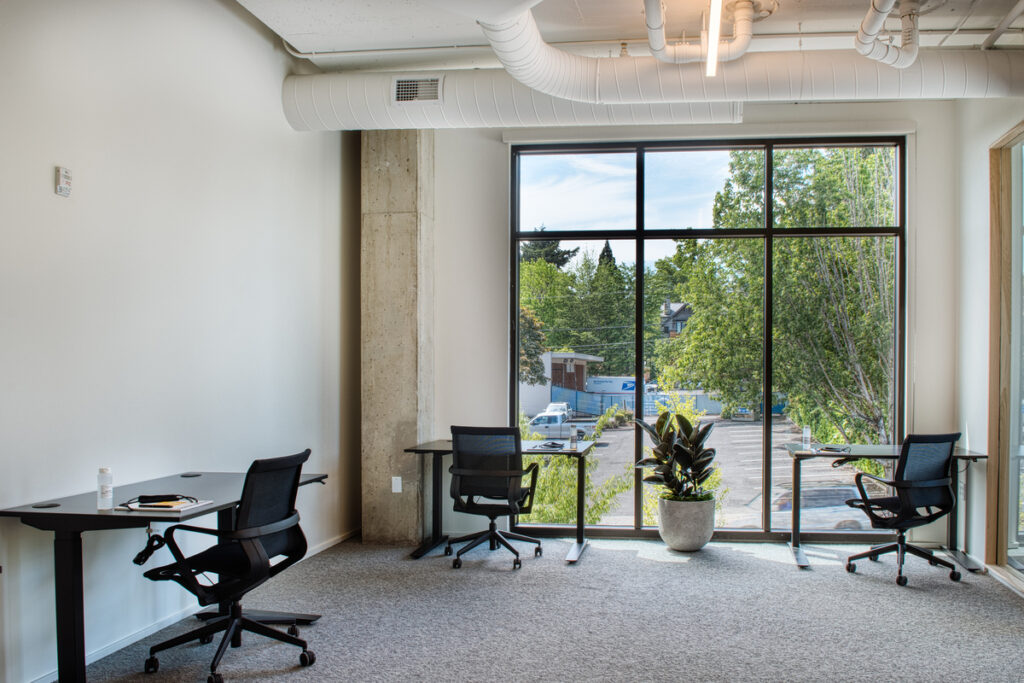 Before returning to their office or workspace, employees will need to feel safe. In Qualtrics' Return to Work/Back to Business Study, 61 percent of American workers said they want to be sure they can maintain social distance at work, and 74 percent said they want their work environment to be thoroughly and regularly cleaned and disinfected.
This means workspaces need to be creating space to spread out and to ensure clean and sanitary work conditions. To accomplish this, we need to create "de-densified" spaces with "professional distancing" that is in line with CDC and local government guidelines. This includes determining the appropriate square footage per employee and arranging desks to ensure that employees are kept at safe distances.
"De-densifying" workspaces will also require us to reimagine our common areas and how we interact and move around the office.
Here at Centrl…
At all of our locations, CENTRL Office has enacted several changes, including enhanced kitchen protocols, one-way pathways, and a reduction in elevator capacities, among other updates. We have also heightened our cleaning protocols, which includes providing easy access to hand sanitizer and other disinfecting supplies.
We have assisted several members in rearranging the desks in their office to allow for physical distancing as well as staged all of our available offices in a way that allows employees to be at least 6 feet apart from one another. In some instances, we have decreased the capacities of the offices to meet all of the safety requirements. Another option is splitting up your team into two private offices so that fewer people occupy one larger space.
Common areas have also been rearranged and we are asking that you please wear a mask when occupying or walking through all common areas like shared tables, soft seating, kitchens and bathrooms.
2) Geography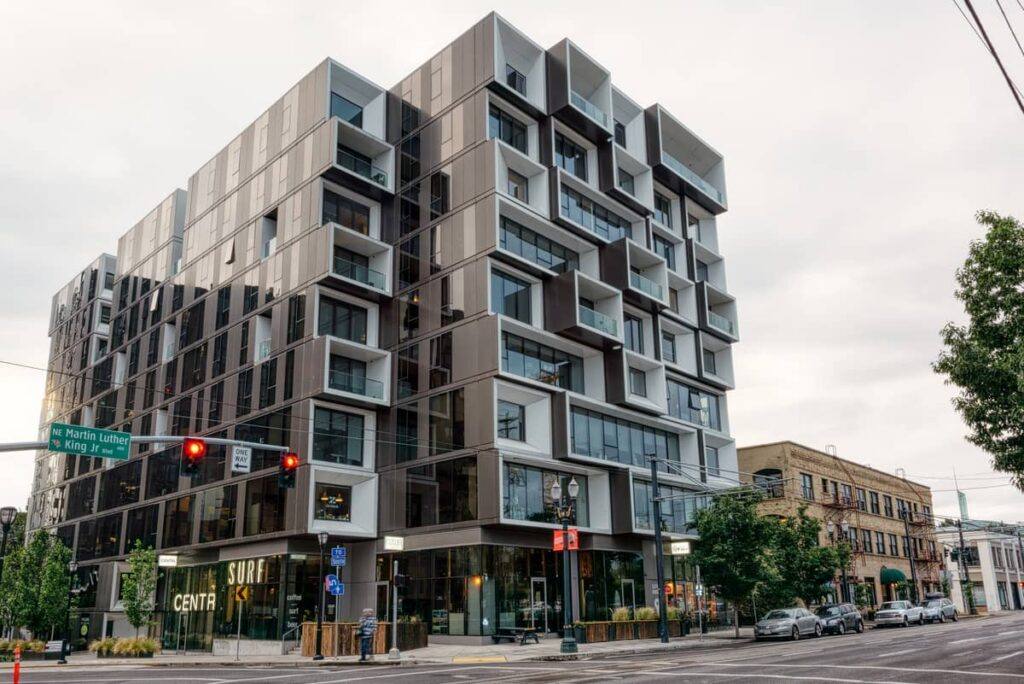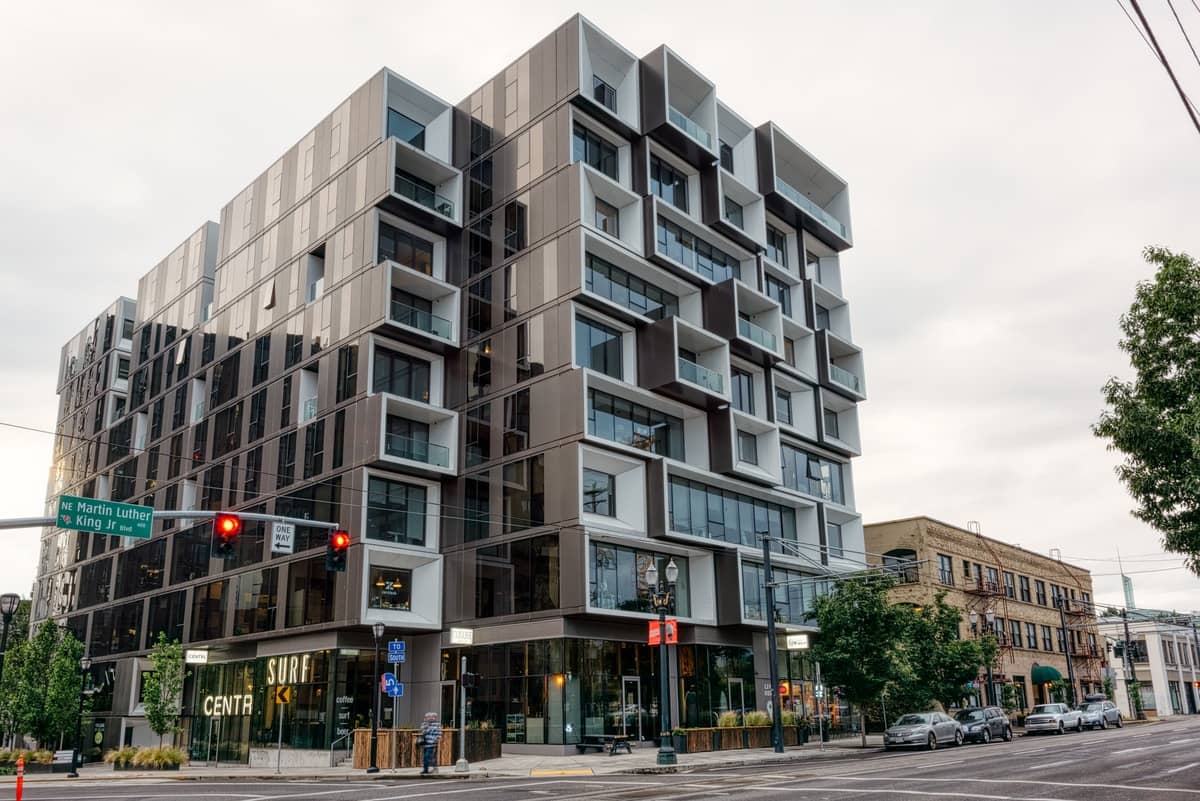 A CivicScience poll of the NYC metro area found that 70 percent of respondents said they preferred an office space within walking distance of their home. 55 percent of respondents said they would feel "very" or "somewhat" uncomfortable commuting into the office before there is a vaccine for COVID-19.
To reduce commutes for employees, company footprints will need to be dispersed, with office locations spread across cities to meet people closer to home. This is known as the "hub-and-spoke" model, with companies and organizations utilizing a centralized "hub" office with dispersed "spoke" offices or workspaces across the city in neighborhoods where employees live.
"De-densifying" workspaces will also require us to reimagine our common areas and how we interact and move around the office.
Here at Centrl…
With locations in or near densely populated urban centers, CENTRL Office is in an ideal position to function as either the "hub" or "spoke" in this model. Also, by allowing employees to work, shop, and eat closer to home, companies and employees are providing a secondary benefit to their communities by supporting nearby businesses. This is especially true for CENTRL Office, where our workspaces are integrated into the fabric of each neighborhood, and we encourage all of our partners to engage with and support local businesses.
Looking for ways to support small businesses in Portland during COVID-19? Check out this great resource of ideas for supporting local businesses from our friends over at Travel Portland.
3) Time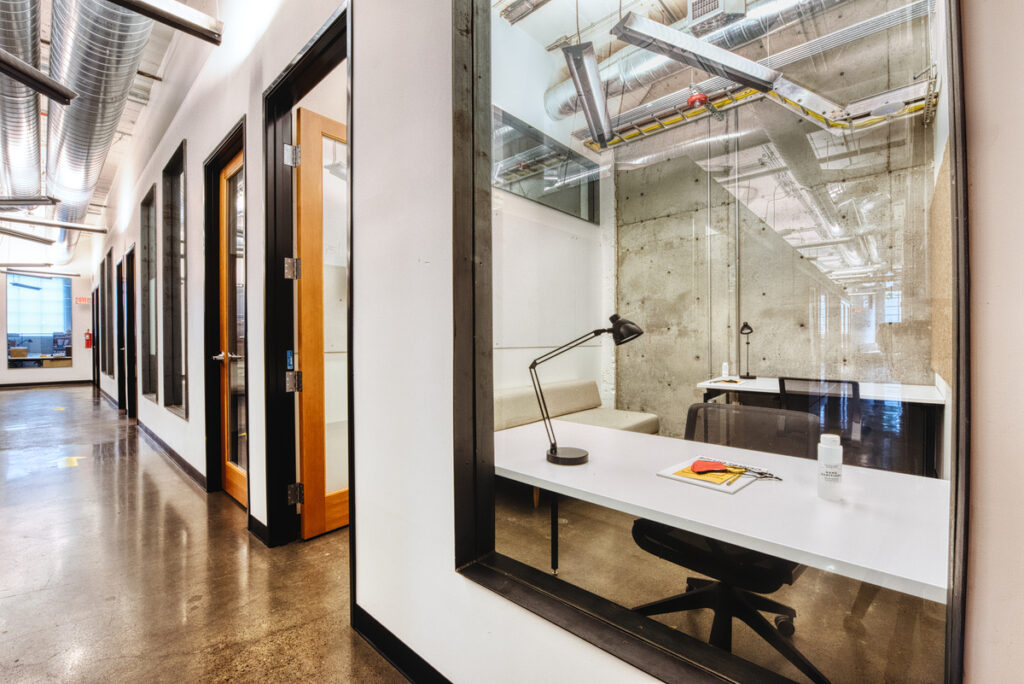 We are already beginning to see employers around the country implementing phased approaches to returning to work to satisfy professional distancing recommendations. In the long term, working in the office and working remotely will no longer be a binary choice, with more companies giving their employees the option to do both.
With de-densified offices and a dispersed footprint, employers will need to determine the "critical mass" of employees needed for each office location to maximize the upsides of in-person interactions. Once these phased schedules are implemented, employees can come to the office ready to solve the challenges most requiring increased collaboration.
Employers are beginning to see the value of offering employees more flexible schedules. In Prudential's Pulse of the American Workforce Study conducted in 2019, respondents were asked what factors, aside from compensation, would encourage American workers to stay at their current employer: 48 percent replied they'd want a more flexible work schedule.
Here at Centrl…
CENTRL is adapting to the needs of our community by offering flexible day passes for private offices & meeting rooms. All of our locations are now offering the ability to work out of a small private office for a half day or a full day. This is a great option if you have a full day of Zoom calls, webinars, customer phone calls, etc. Our Lake Oswego location is also trialing the addition of a Zoom Room and Video Conference Booths. Due to the increase in demand, we hope to soon offer this at all of our locations.
In Conclusion
COVID-19 has upended work life, but we have an opportunity to reimagine the future of the office— and for us that starts by ensuring that our workspaces support the health and safety of companies, their employees, and our staff. With the flexibility that CENTRL Office and other companies like us can provide, our goal is to help our communities get back to work safely in a way that benefits our health, environment, and productivity.

Photography by Ryan Flood | www.ryanfloodphoto.com