How CENTRL Makes Running Your Business Easier
Imagine finding an office space where moving in just means plugging in and getting straight to work. Imagine not needing to order your own furniture… or install a security camera and hire a cleaning service. Imagine having no utilities and amazing internet and bottomless coffee and printing ink. At CENTRL, individuals and businesses will find all the managed office services and amenities they need to be productive.
There's no need to spend any extra money or energy setting up a new office because CENTRL has taken care of it for you. A CENTRL membership includes high-speed internet, business-class printing and scanning, private phone booths, building security, professional cleaning, modern furniture, and more. Even better, the cost of these services is baked into your membership, simplifying your expenses and giving you way fewer headaches so you can focus on your work.
Here's a breakdown of all the managed office services our members enjoy:
Professional Office Managers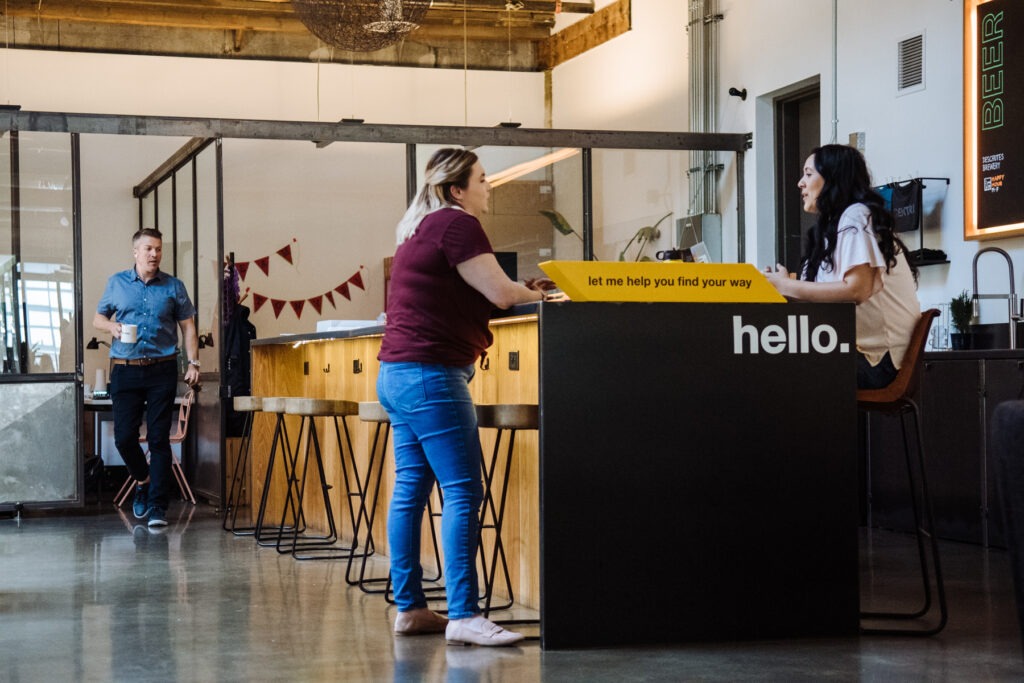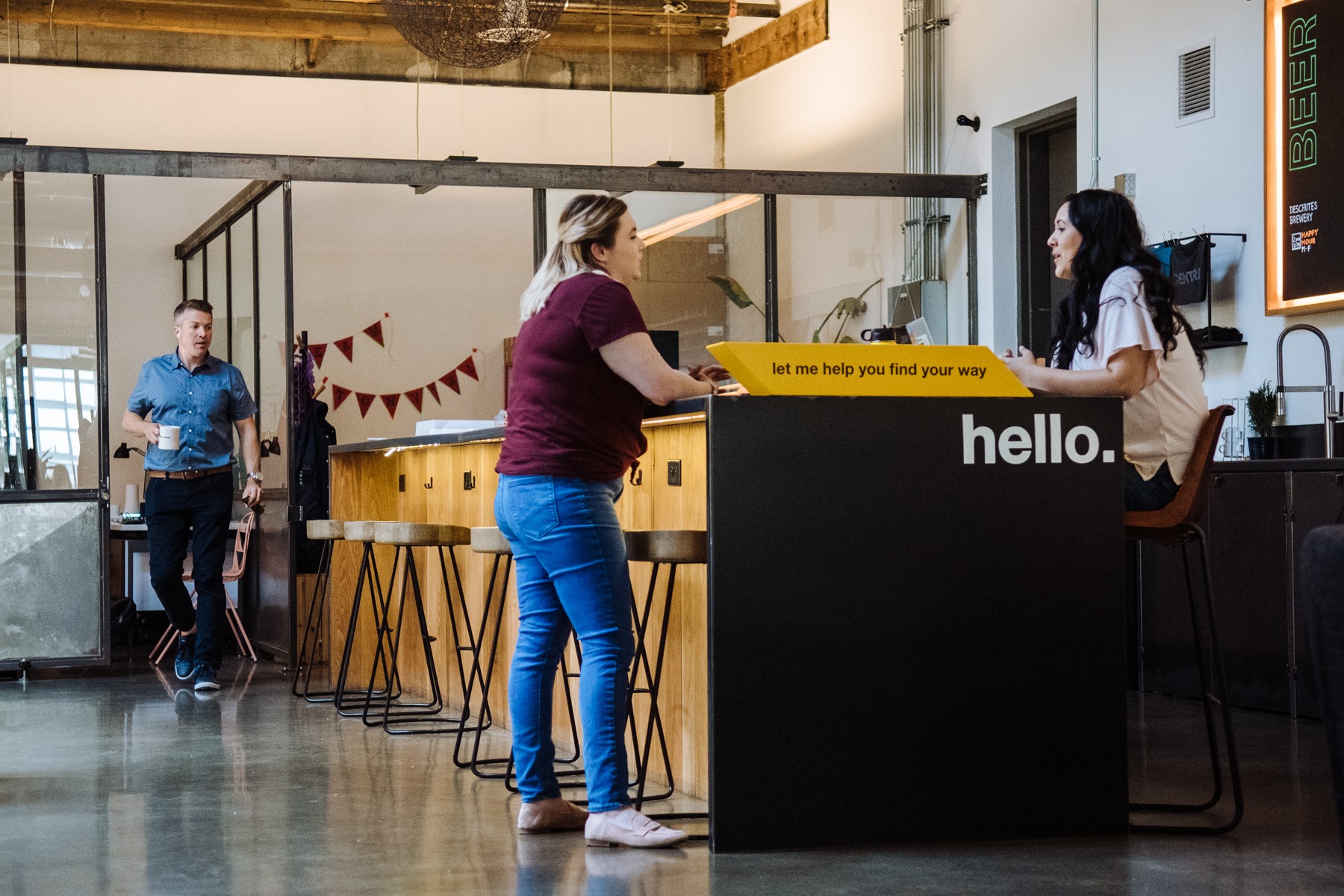 The first people you'll meet at CENTRL are our Community Managers. These folks are your main point of contact who keep the day-to-day operations of your building running smoothly. Hospitality and positive vibes are their specialties, so count on them to create a great experience for you and your team.
From envelopes to boxes and special deliveries, a Community Manager will be there to help with your mail and package handling. This includes receiving, sorting, storing, and can even extend to delivering to members' offices and facilitating an outbound mail and package service.
Need printing ink, paper, or just more coffee? Let them know and they'll take care of those for you too.
Modern Design & Furnishings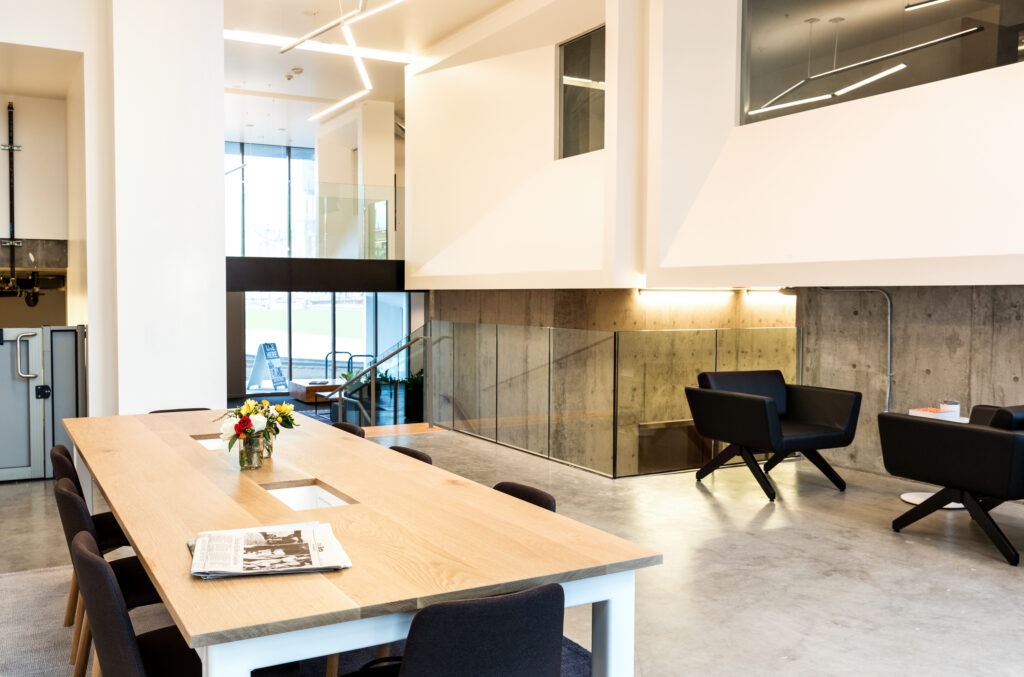 The design of our offices impacts how calm, relaxed, and inspired people feel, and hence how productive they are. The same goes for our furniture. Our offices feature modern, high quality, and cushy chairs, benches, ottomans, nooks, and coffee tables that often reflect the local culture where the space is located, or the history of the building.
Our desks come in a variety of sizes, and teams leasing offices can easily adjust their layout by adding, removing, or reorganizing them as needed. And if you prefer being mobile (as opposed to being planted at one desk), all members can access our hot desks throughout the building.
High Speed Internet
We know how important it is for professionals to have a fast, secure, and reliable internet connection to get work done these days. This is why we made internet connection one of the highest priority features when designing and building our workspaces.
To ensure we deliver on our promise of fast, secure, and reliable internet access, we use enterprise-grade technology with multiple levels of redundancy, robust security, and advanced features for larger teams. We also have a network engineering support team ready to answer questions or help configure internet access when needed.
To learn more about our internet services, check out thisthis link.
Printing & Supplies
Maintaining, managing, and troubleshooting printers is a time-consuming chore few people enjoy. That's why we give our members centralized, professional-grade printers and scanners that they can easily access through our member portal. Our printers and scanners are all managed by our staff, so you won't need to worry about running out of paper or ink. We'll take care of it for you.
CENTRL also provides all of the general office supplies you could possibly need (pens, markers, staplers, erasers, etc…). If you ever run out of something, just let one of our Community Managers know.

Breakout Spaces & Common Areas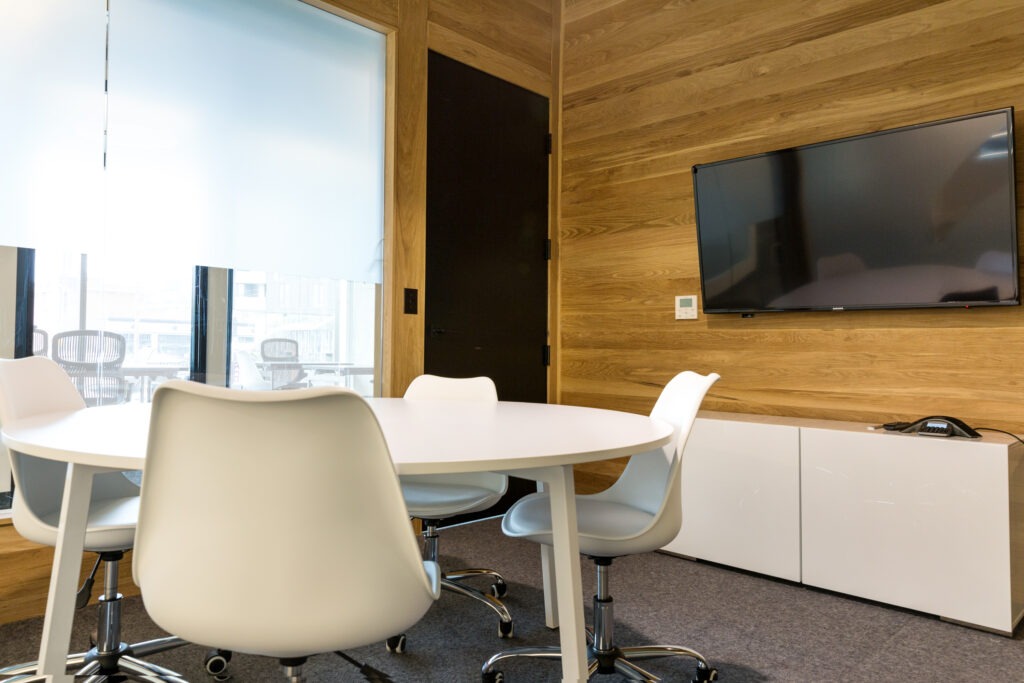 The spaces where employees meet, work, and socialize can say a lot about a company's culture. That's why every CENTRL location features welcoming common areas, soundproofed phone booths, and meeting rooms of various sizes, so you and your team will have everything you need to collaborate, relax, and thrive.
No matter the size of your meeting, we have the right sized rooms for you. Our meeting rooms are perfect for whiteboard sessions, pitches, presentations, and even workshops. All are equipped with whiteboards, monitors, fresh markers, erasers, blinds, and all of the A/V connectors you need.
But what if you just want some peace and quiet? Our private and soundproofed phone booths are perfect for individuals who want to minimize disruptions. Accessing both phone booths and meeting rooms is simple, and can be booked through our member portal. Like the rest of the building, they are also professionally cleaned on a daily basis.
Kitchen Areas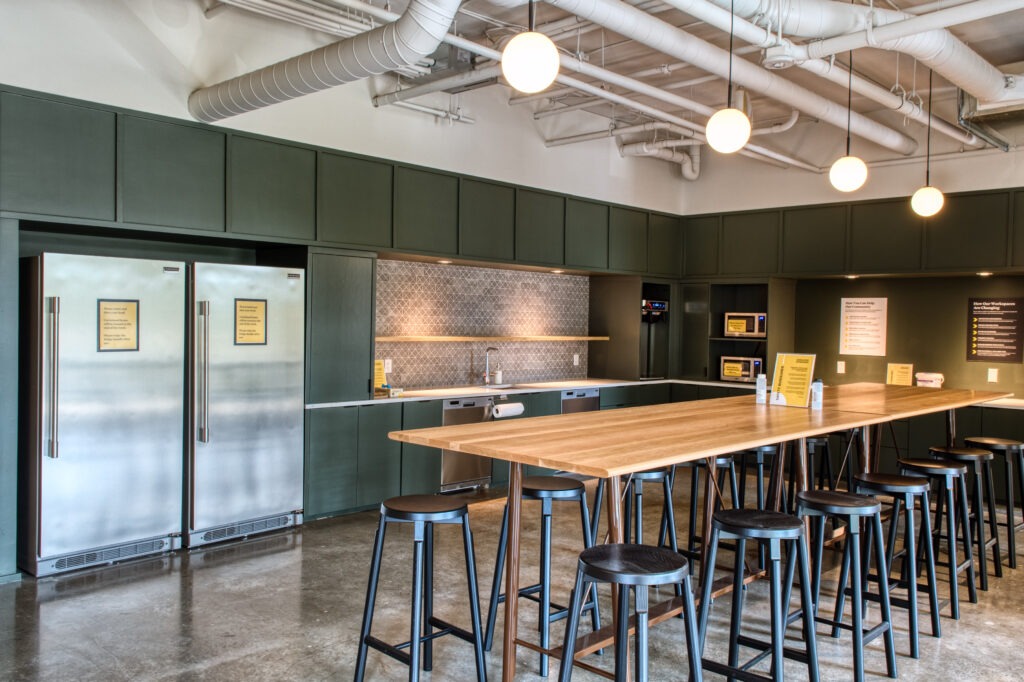 We believe a welcoming kitchen area makes for a relaxed place to have lunch, hold informal brainstorming sessions over coffee, and socialize. CENTRL's kitchen areas are fully functional (sinks, refrigerators, and microwaves, etc…) and come stocked with utensils (forks, knives, paper towels, can openers, etc…). Members also enjoy complimentary local coffee (freshly brewed, of course), tea, creamers, sweeteners, and filtered water, and more.
These areas are also cleaned and disinfected by staff throughout the day and receive a professional cleaning every night.

Professional Cleaning
We believe a clean office space goes a long way to boosting productivity and morale. That's why we contract with local cleaning companies to clean our offices so you will always be sure that your entryways, office areas, conference rooms, restrooms, and all other spaces are always presentable for your team and clients. From disinfecting and dusting to vacuuming and trash pickup, our offices are immaculate, every single day.
Building Security
We take our members' security, safety, and privacy very seriously, which is why every CENTRL office is physically secured using a combination of technology and staff. Our standard security measures include:
Staffed reception desk
COVID check-in form for guests
Access controlled parking lots and garages
Keycard entry to building, elevators, and offices
Locked cubbies, private lockers, and locked offices
Secure building access after hours and on weekends
Building security monitoring
Conclusion
Our offices are comprehensive, cost-effective, flexible, beautifully designed, and (most importantly) equipped with a full-stack of amenities to keep your team happy and productive. The highlight of it all is our Community Managers—who help foster an engaging environment and deliver concierge-level services that make everyone feel right at home while they're at work.